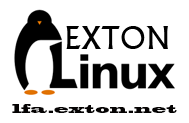 DOWNLOAD
LFA can be downloaded from SourceForge.net – Fast, secure and free downloads from the largest Open Source applications and software director.
The ISO file (lfa-64bit-16.10-refracta-nvidia-isoh-1160mb-161114.iso) can also be downloaded from the Swedish Linux Society's server.
A third download location for LFA is Softpedia.com – the encyclopedia of free software downloads!
md5sum for LFA ISO which is of 1160 MB